April 19th, 2011 2:48 PM
Vanessa Hudgens at the center of another photo scandal? Incredible! The
actress ditched her usual squeaky clean image in favor of hippie chic
on the first day of the Coachella Festival, but it's not her fashion
that has people talking. The young star was spotted enjoying some food, then was seen sampling a strange white substance from a pouch. Check out the
Vanessa Hudgens pictures
here: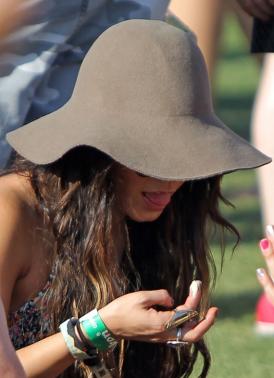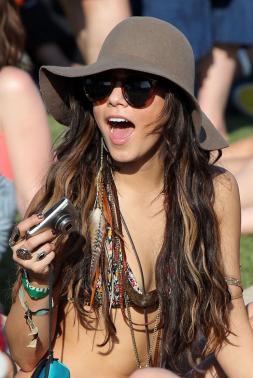 The
photos shown above are definitely her, and definitely show Vanessa
Hudgens licking a white substance off her finger at Coachella in Indio,
Calif. We know what it looks like ... but she says it's
not what it looks like
. A rep for the
Sucker Punch
starlet told
E! News
that the stuff was actually melted white chocolate. Right. Because everybody samples that out of a bag. Eh,
we'll give her the benefit of the doubt here. After having nude pics
leaked about 12 times in the past few years, she could use it, don't you
think? On a side note, she was there with rumored BF
Josh Hutcherson
!